Regulatory Compliance in the Oil & Gas Industry
26 May, 2020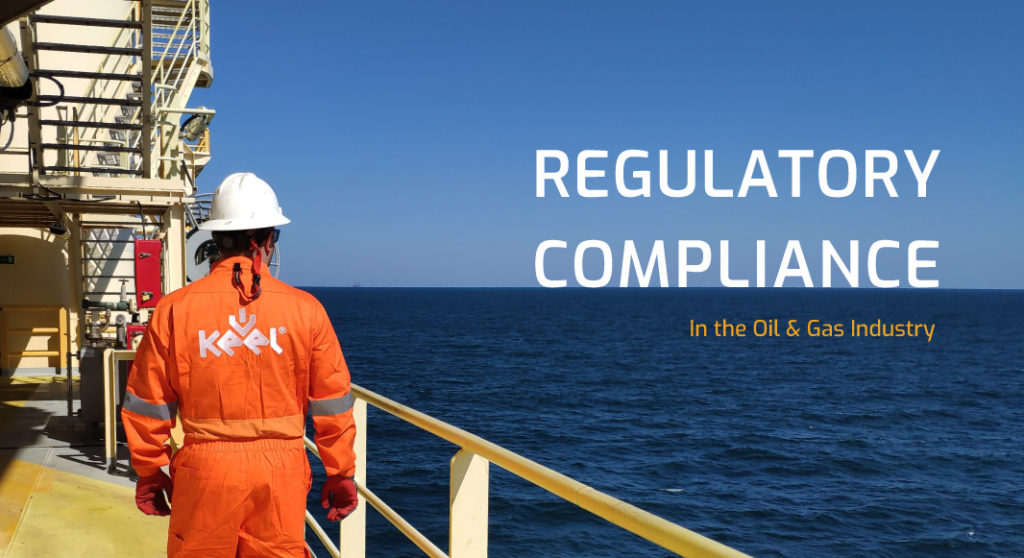 By Vitalii Yeliashevskyi, Senior Engineer
Many companies operating on a global scale or those wanting to move their offshore units between countries, are confounded by a variety of regional regulations and standards which have significantly increased over the recent years. This is especially a matter of concern for petroleum companies since the industry standards as well as financial risks are extremely high. 
The abundance of such regulations in some countries may hinder business functioning for many weeks, if not months. It can be perplexing to identify the compulsory requirements and start implementing them first, instead of wasting time and resources on merely recommended suggestions. To make matters worse, the requirements continuously change in different locations, multiplying the work required to align with them.
Not being aware of the subtleties of local operational regulations and failure to comply with them, results in drain of resources, loss of customers and financial penalties for many successful businesses.
The number of safety regulations in the Oil & Gas industry is increasing each year since governments, as well as customers, are trying to mitigate various potential health risks in the workplace and the environmental damage, like explosions, oil spills, etc. The update and creation of the major safety regulations were initiated after world's notorious offshore oil rig catastrophes such as Piper Alpha disaster, Texas City refinery explosion, Deep water horizon oil spill.
Because of continuously increasing number of regulations and their diversity in different countries, businesses fail to:
Receive valid data about the new legislative updates;
Swiftly adjust to the new requirements;
Identify the measures necessary to be taken;
Prioritize the most urgent adjustments to be made.
These hurdles appear as a result of shortcomings inherent to the business organization itself. For example, it may be due to the lack of compliance management experience within the company and, consequently, inability to implement adequate data collection for equipment safety estimations. The situation might also be threatened by the absence of existing data collection and reporting methods.
So, what does offshore regulatory compliance consist of? What are the types of requirements? Which regulatory legislation is obligatory and which is merely a recommendation?
Let's have a short look at the main regulators to have a general overview of variety of requirements:
International Regulations, Conventions, Resolutions, Laws, Notices
These requirements are obligatory to comply with for all offshore operating vessels worldwide and all other regulators are referring to them.
These regulations are issued by various regulators, such as:
1. International Maritime Organisation (IMO).
Here are a few of the IMO regulations:
IMO Resolutions, Circulars and other Decisions of the Assembly;
The International Convention for the Safety of Life at Sea (SOLAS);
The Code for the Construction and Equipment of Mobile Offshore Drilling Units(MODU Code);
The International Convention for the Prevention of Pollution from Ships (MARPOL Convention);
The Technical Code on Control of Emission of Nitrogen Oxides from Marine Diesel Engines (NOx Technical Code);
The International Ship and Port Facility Security Code (ISPS Code);
The International Safety Management (ISM) Code;
The International Code for Ships Operating in Polar Waters (Polar Code);
Life-Saving Appliances inc. LSA Code;
The International Code for Fire Safety Systems (FSS Code).
2. The International Convention on Load Lines, 1966
3. The Convention on the International Regulations for Preventing Collisions at Sea, 1972 (COLREG 1972)
4. The International Convention on Tonnage Measurement of Ships, 1969
5. International Labor Organization (ILO) Conventions
MLC Maritime Labour Conventions, 2006;
C068 – Food and Catering Convention;
C152 – Occupational Safety and Health (Dock Work) Convention;
Etc.
6. World Health Organization regulations
International Health Regulations;
Guide to Ship Sanitation;
Guidelines for Drinking-water Quality;
International Medical Guide for Ships;
Quantification Addendum: International Medical Guide for Ships.
7. Health, Safety and Environmental (HSE) regulations
Marine Classification Society Requirements
These requirements assure that offshore units (ships, drilling units, accommodation units, production platforms, support units, structures, etc.) follow technical rules of design, construction, commissioning and further use of a unit in service.
Periodical class inspections are called surveys and aim at ensuring that the unit remains operational, in good shape, and continues to meet the rules. After each survey, a class certificate is issued, which is obligatory to register a unit, obtain a maritime insurance and enter some ports.
Today, more than 50 classification societies are registered, but the most popular and the largest are: DNV GL, American Bureau of Shipping (ABS), Nippon Kaiji Kyokai (ClassNK), Lloyd's Register;
Flag State Requirements
Every offshore unit must be registered in some state as it is required by the United Nations Convention and the Law of the Sea. After registration, it must comply with the national regulation of the licensed country.
Every flag state administration has its own regulatory control authority, for example:
The United Kingdom – Maritime and Coastguard Agency (MCA);
The United States – US Coast Guard (USCG);
Vanuatu – Vanuatu Maritime Authority;
India – Directorate General of Shipping;
Canada – Transport Canada;
Australia – Australian Maritime Safety Authority (AMSA).
These regulations are obligatory and compliance is verified during annual surveys with endorsement of the certificate. It is obligatory to have this certificate to enter a foreign country port. In most cases, flag state administrations are referring to other international standards like IMO, ILO, etc., but also issue their own interpretations, circulars and notices which could require more work to do on board of a unit.
Coastal State Requirements
Every offshore unit must comply with the local country regulations. Sometimes, the variety of regulations is mind-blowingly high, like it is in the United Kingdom (288 references to standards) or Norway (188 references to standards). Every time a unit changes its operating location, the coastal state requirements change as well, forcing the unit to comply with the new regulations. This makes the previous regulations obsolete and calls for their clearance from CMMS.
Operators Requirements
Since the offshore industry is very large and complex, every operator has their own requirements to the units. They may include:
compliance with specific international standards;
following more strict inspection intervals;
additional inspections of the equipment installed.
They could also include very specific requirements, such as tracking every riser serial number that was in use as well as providing its maintenance history before it was used to get an allowance to utilize it.
Therefore, unit owners must comply with all the requirements to be able to make a profit.
Industrial Standards and Guidelines
A great example of an industry standard is IMCA guidelines for DP systems, which is in-line with Maritime legislation, Class and coastal state requirements. Therefore, implementing this guideline recommendations to a maintenance system is highly beneficial.
Another example is an International Association of Classification Societies (IACS). It consists of twelve marine classification society members who issue the guidelines and interpretations of statutory regulations to ensure they are clearly understood by unit owners.
In 2013, International Association of Oil & Gas Producers (IOGP) made an in-depth overview of the worldwide regulations in the Report No. 426 "Regulators' use of standards" which showed the quantity and variety of regulations as well as the complexity of references between various standards in Canada, China, Denmark, New Zealand, Italy, Brazil, Australia, India, Norway, United States of America, United Kingdom and others.
How Keel Can Help
Keel can help with verification, assurance, and identification of any gaps in your company's maintenance system, policies, procedures and other documents with both onshore and offshore legislative requirements. We provide results in a strictly documented, highly arranged, easily readable and understandable manner.
The best and clearest way to show your asset compliance is to create a Compliance matrix mapped to your asset hierarchy in the CMMS or EAM software.
Keel has aggregated all its experience into one single database connected to the technical reference hierarchy that provides a general overview of the regulatory maintenance in systems and allows us to efficiently do our work faster than ever.
Our Experience
Keel has created the best-in-class maintenance system from scratch for four Maersk Drilling Jackups (Maersk Intrepid, Maersk Interceptor, Maersk Integrator, Maersk Invincible) which were audited by one of the strictest offshore regulatory authorities – Petroleum Safety Authority Norway (PSA) and issued an Acknowledgement of Compliance certificate with minor findings which allows operation in the Norway Continental Shelf.
Here are the AoC certificates for each unit:
Maersk Highlander maintenance system was setup by Keel in a very tight schedule. It was audited for operations in the United Kingdom coastal state for Total client and successfully passed this audit.
Four Maersk Drilling Drillships (Maersk Viking, Maersk Valiant, Maersk Venturer, Maersk Voyager) were prepared for the globe-wise operations.
We created Maintenance matrix and optimized Maersk Oil onshore Oil-gathering "Dunga" field maintenance system.
Keel also created Compliance and Maintenance matrix for Borr Drilling, implemented maintenance system for all Borr Drilling fleet and helped during data transition from legacy to new ERP implementation.
Our team created maintenance system from scratch for more than 29 offshore units and aligned maintenance system for 22 offshore units with all relevant compliance regulations:
Maritime legislation;
Class: ABS, DNV GL, LLoyds;
Flag administrations: United Kingdom, Liberia, Singapore, Panama;
Coastal State: Norway, Denmark, United Kingdom, Australia, United States of America, Brazil and others,
Operator requirements: Statoil, BP, DetNorske, Exxon, Marathon Oil and others.
Contact us for a consultation on how we can help your business align with the necessary regulatory requirements.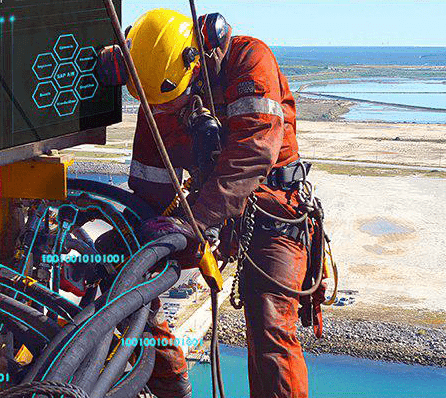 Oil and Gas Asset Data Management
Harness the technology advancements and incorporate the Industry 4.0 into your Oil&Gas business
More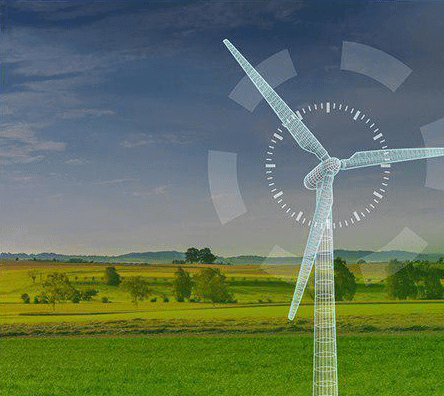 Windpower Competency Center
Opening the door of Industry 4.0 possibilities
More
We are ready to help!
Request consultation, ask a question or share your feedback. Just get in touch!