Master data management
Effective solutions for managing high volumes of master data
Keel offers turnkey solutions for managing enterprise master data for asset intensive industries. Our full set of master data management services includes cleansing, governance, control and more. With more than 10 years of experience, we have the professional expertise to help our clients reach the competitive edge which has led them to step into the era of the Industry 4.0.
Below, you can learn more of what master data management is and the benefits of having your data managed and maintained under a strong master data management solution.
What is master data management – and why is it important?
"You can have data without information, but you cannot have information without data."

Daniel Keys Moran
One of the most important aspects of running a business today is the management and maintenance of your integrity of data. The complexity of the 21st century global economy is ever growing, and that makes it essential for organizations to be able to create, manage and deliver a single, best version of the truth. The reason for this is that it makes it possible to optimize your product, customer and digital experience – and this enables you to drive true digital transformation.
Many businesses – especially global enterprises – have hundreds of different applications and systems such as CRM and ERP. This means that when data crosses organizational departments or divisions, it can easily become duplicated, fragmented or, most commonly, outdated. This is where master data management enters the picture.
Master data management is a product of necessity. It is an essential solution that provides complete and consistent access and visibility of data concerning everything from products, customers and suppliers to employees, locations and assets. And most importantly, master data management makes it possible for your entire organization to make important data driven decisions – and this generates value, revenue and operational agility.
But what exactly is master data management, and why is it so important? In this entry, you will learn everything you need to know about master data and master data management, and why master data management is one of your most important corporate resources.
What is master data?
As the name suggests, master data management deals with the management of master data. Master data describes objects around which business is conducted and corresponds to the subject of the data being mastered.
The categories into which master data is classified are called domains. Among common master data domains are:
Customer data

Product data

Supplier data

Reference data

Location data

Asset data

Employee data
However, master data domains vary from industry to industry. For example, the data domains that banks focus on might include customers, accounts and financial products, while manufacturers might focus on customers, products, suppliers and materials. And within healthcare organizations, data domains include patients, equipment and suppliers.
Read more about oil and gas asset data management.
As part of master data management initiatives, some data domains can be applied across industries. Examples of these domains include employees, locations and assets. Another such domain is reference data: a special type of master data that is used to categorize other data or relate data to information beyond the boundaries of the business or organization. Reference data includes codes for countries and states, currencies, time zones, payment terms, and more.
The data domains that can be mastered can also be even more specific to your industry. For example, you can master elements from beneficiary, contract and claims to projects, movies and characters. It depends entirely on the business challenges with which you want to align your data.
Read more about material data management.
Master data management defined
No matter which data domains a business or organization focuses on, some of these domains contain information that is completely essential to that business or organization. This is why master data management is so important.
Master data management (MDM) is what ensures that master data is coordinated across the business or organization: it is the technology, tools and processes that provide precise, up-to-date, uniform and complete master data across the business or organization – and to their business partners as well.
Master data management creates a record of the vital information upon which the business or organization relies. This means that the master record contains everything the business or organization needs to know about the data domains most important to them.
The master data record does not include transactions processed in the various data domains which the business or organization focuses on. Instead, it functions as a master file of attributes such as names, dates, addresses, customer IDs, item numbers, product specifications and other elements important to the business or organization. All of these are attributes used in transaction processing systems and analytics applications. This is why a well-managed master data record is often referred to as the "golden record" or "best version of the truth."
There are two things you should also note regarding MDM:
Master data management is not an exclusively technological issue.

It is as much an organizational "people" process as it is a technical one. This means that there are many cases where it will be necessary to make fundamental changes to business processes in order to maintain clean master data. In cases like these, some of the most difficult issues surrounding master data management are often more related to work politics and culture than to the technical aspect of it all.

Master data management is not only a tool for the creation of master records: it also includes maintaining master data.

MDM is an investment of time, money and effort. That investment would be wasted if the solution did not include practices to ensure that the master data is kept clean and consistent. This is why MDM solutions also provide a wide range of tools and processes for data cleansing, transformation and integration. MDM solutions also ensure that the master data is continually updated and expanded over time.
What the master data management process looks like:
When data sources are added to the system, the master data management solution initiates processes to identify, collect, transform and repair the data.
Once the data meets the quality requirements, MDM creates schemas and taxonomies to ensure that a high-quality master reference is maintained.
This means that in using a master data management solution, businesses and organizations can rest assured in the knowledge that data throughout their respective entity is precise, up to date and consistent.
Read more about data management services.
Why should you implement master data management solutions?
In businesses or organizations – especially large ones – having multiple sources of information is a widespread issue that can easily result in very high costs. Data changes over time, and this makes it easy for it to get out of sync. Once this happens, the data begins to degrade, getting out of sync and becoming fragmented, inaccurate, incomplete and inconsistent.
As the data degrades, the people who use it will begin to lose trust in it. And if they do not, they will continue to use data that is incorrect, which will ultimately lead to errors that can have great consequences for the business.
For instance, imagine the effect that poor customer data can have not only on your work, but also your relationship with your customers. Among other issues, poor customer data can result in:
Sending email offers twice to the same person

Distributing emails that include incorrect names, customer information or other personal details

Offering irrelevant discounts based on incorrect geography or purchase history
These errors won't just irritate your customers: they are likely to eventually turn them away from what you have to offer. This will cost you sales, which will damage your profits. Ultimately, it will also mar the reputation of your business.
But mismanaged or poorly maintained master data does not only affect your customers directly: it can also affect them indirectly by having a negative impact on your business or organization internally. For instance, poor master data management in the energy sector can pose a great risk to your deliveries and logistics.
For example, instead of having your backload and transfer process flowing smoothly, using the wrong data at the purchase stage brings an increased number of man-hours spent on tasks such as:
Tracking and transferring items manually

Verification phone calls to responsible persons

Logistic issues surrounding customs
And much more – the more manual inputs, the more room for error.
Further, we know that deliveries of large items are always visible and well-monitored. However, issues arise when poorly managed master data causes the small parts to not be delivered on time. This can cause significant delays – especially if expensive helicopter deliveries are not an option.
These are only a few examples of the negative impacts poorly managed master data can have. Therefore, having the correct data from the very beginning of the procurement process is key to running a successful business or organization within this industry.
Read more about materials master data governance.
The benefits: what master data management services can do
There are many benefits to implementing a master data management solution. Included in common business initiatives addressed by master data management are:
Analytics

Customer experience

Governance and compliance

Mergers and acquisitions

Operational efficiency

Product experience

Supplier optimization
To return to the risk that mismanaged or poorly maintained master data poses to businesses and organizations within e.g. the energy sector, it follows that the benefits of implementing a master data management solution include preventing these issues from arising in the first place.
A good master data management solution ensures that the data upon which your business or organization relies is up to date and true. This means that you do not have to spend extra man-hours on tracking, transfer, and verification.
Your deliveries will not be impeded by delays that could have been avoided if the data had been correct from the beginning of the process. And you will not lose financial resources facilitating last-minute deliveries in order to make up for time lost to delays.
Together, these benefits ensure that the internal logistics as well as the customer relations of businesses and organizations operate smoothly – and not just within the energy sector. This is what makes master data management such an invaluable asset to any successful business or organization.
Read more about ISO 14224 certification.
Conclusion
It has never been more important for businesses and organizations to lead digital transformation, deliver superior products and meet customer expectations. Master data management is the comprehensive, flexible tool that makes it possible to realize these ambitions.
Master data management software and services allow you to replace costly manual data methods with a solution that continually evolves alongside the business. It scales to include multiple domains, and it can be leveraged to develop new models and processes for your business. It allows you to make decisions based on the best version of the truth – and this makes for better, more sustainable business decisions.
We hope this article has given you a better understanding of master data management and the many benefits of implementing a master data management solution.
Want to learn more? We are ready to help!
​​Request consultation, ask a question or share your feedback. Just get in touch!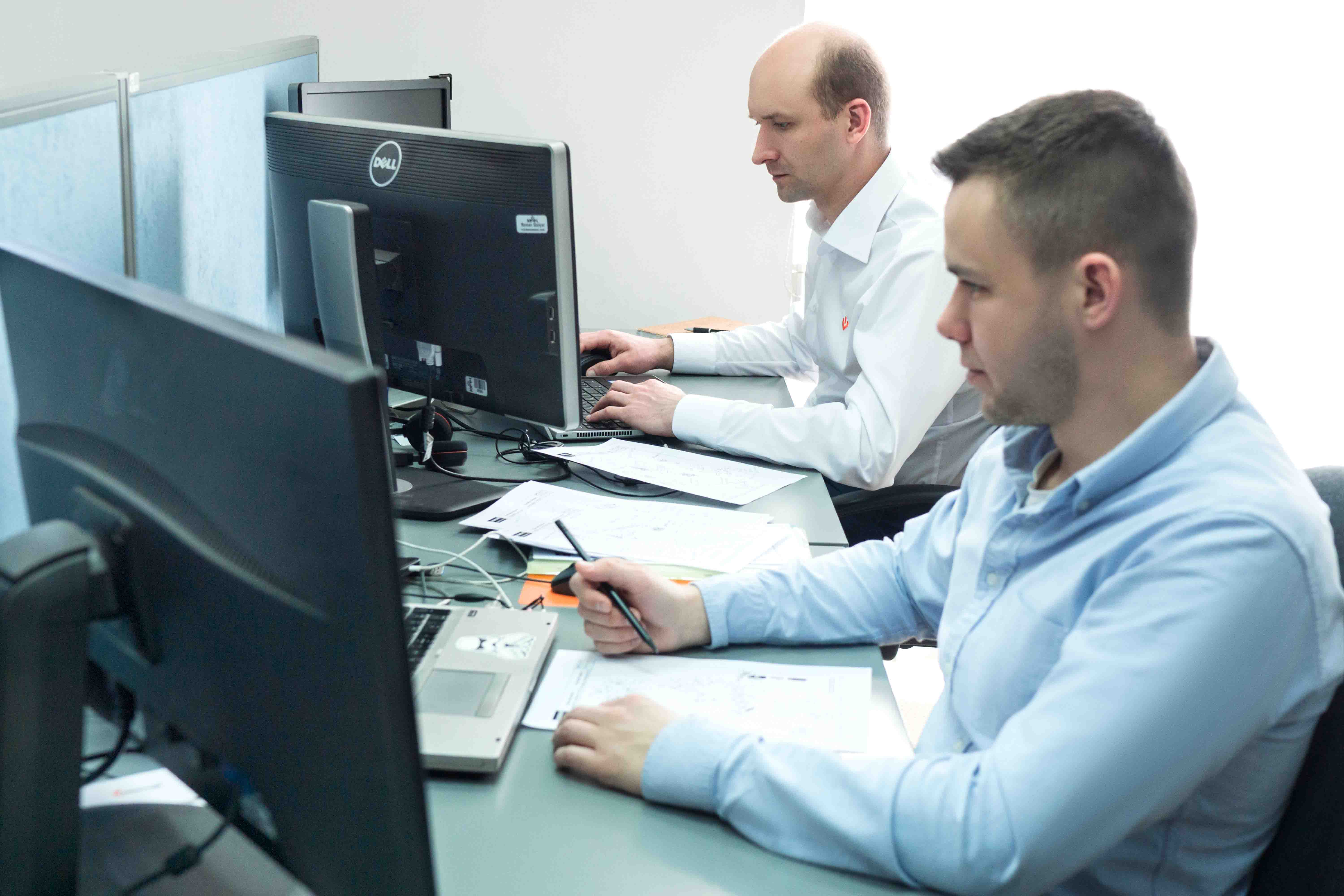 Being a centerpiece of digital organization, Asset Register is a key element of the Digital Transformation processes
RDS-PP

ISO 14224

Service BOM

Master Data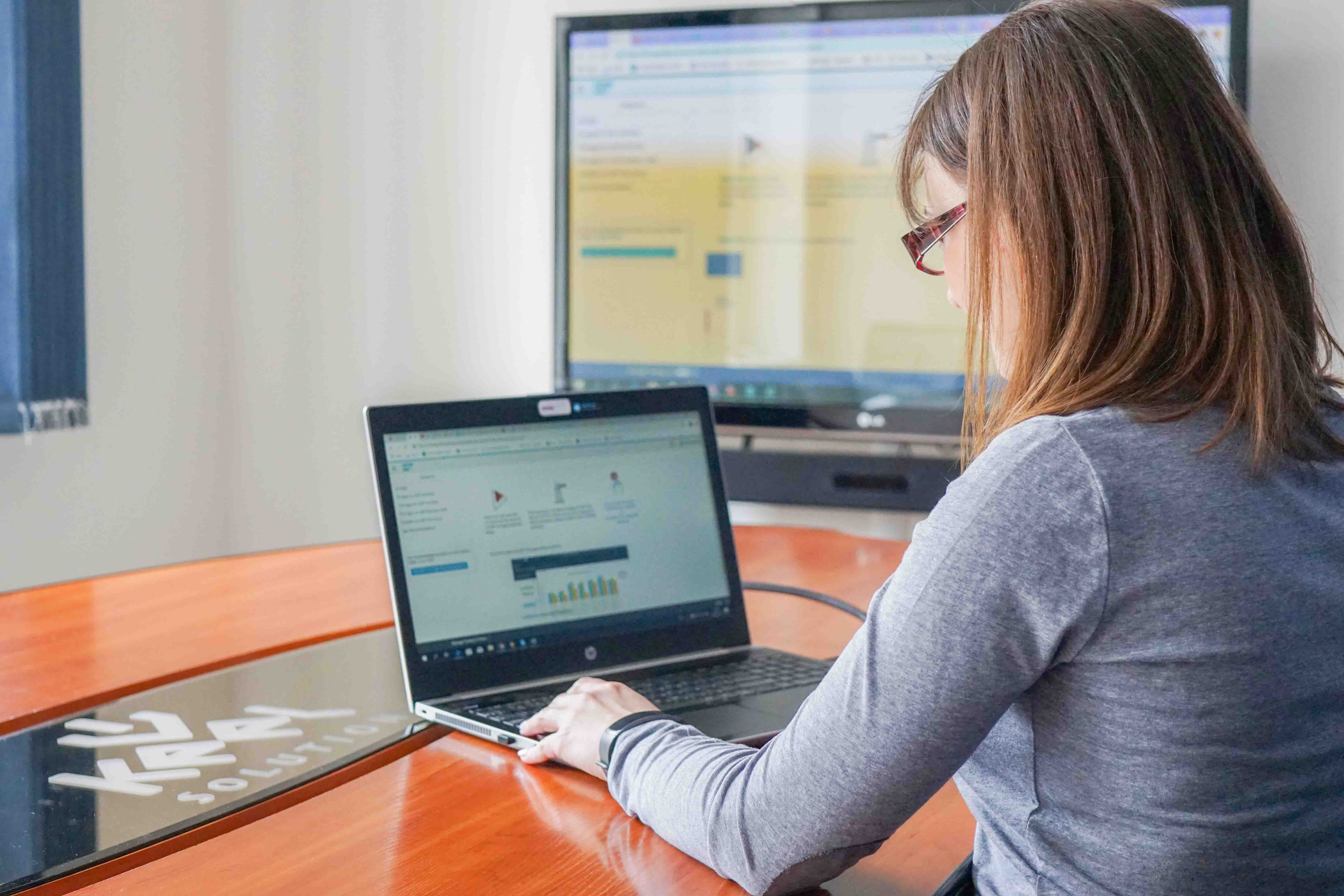 Improve logistics and work efficiency without resorting to higher expenses
Classification

HS Codes

Inventory Management

Governance
We are ready to help!
Request consultation, ask a question or share your feedback. Just get in touch!