ERP and CMMS support services
Save on maintenance by ensuring high data quality in any CMMS and ERP system
Keeping CMMS/ERP data well-organized and up-to-date allows to ensure asset safety and maximize its performance while bringing down the cost.
Our approach
Keel provides ERP/CMMS support services for all types of data management applications, including SAP, IFS, STAR, etc.
We support and consult our customers on all stages of ERP/CMMS management:
Implementation
Integration
Migration
Maintenance and Governance
Over the last 15 years, we have accumulated core domain knowledge of the Oil And Gas and Wind Energy sector that we now use in all our CMMS support services. Combining industry domain knowledge and comprehensive IT tools and experts, we ensure that our customers' CMMS is up to date. This helps stakeholders in daily operation and helps to perform analysis and make strategic decisions.
Within the Asset Operational Life Cycle, the data goes through a number of changes, modifications and upgrades. It is important to keep track of those changes and update CMMS correspondingly. Such updates are:
Installation of new or decommission existing Equipment
Spare part updates due to logistic needs
Drawing and Technical documentation update
Update of PM program due to legal requirements or RCM studies
Optimization of Work Load and Campaign Maintenance
During ERP/CMMS setup or maintenance, we create or update:
Asset register
Bill of Materials
PM Program
Work orders
Functional location structure
Maintenance documentation
Keel checks the data quality that is stored and uploaded into the ERP/CMMS and makes sure that it meets the necessary standards. We also perform the criticality analysis based on the historical data.
Applying Machine Learning to ERP/CMMS
In Keel, we have developed ML&AI-based data classification software to help us streamline our data collection and classification processes. Our solution is universal and can be used in many data management systems. Thanks to quick and error-free results, our customers benefit from:
60% cost reduction;
87% manual tasks automation;
82% productivity increase.
Additional services
If necessary, we additionally provide on-site inspections to ensure that CMMS/ERP reflects the actual condition of equipment and inventory. This data further helps us to optimize and extend the asset lifecycle by choosing the most appropriate maintenance strategy:
Risk-based inspection (RBI);
Reliability-centered maintenance (RCM);
Fitness for service (FFS);
Preventive Maintenance.
Results:
Optimized maintenance cost
Eliminated equipment downtime
Transparent business processes
Enhanced ROI
ERP and CMMS Service Specification
Read more about our ERP and CMMS services: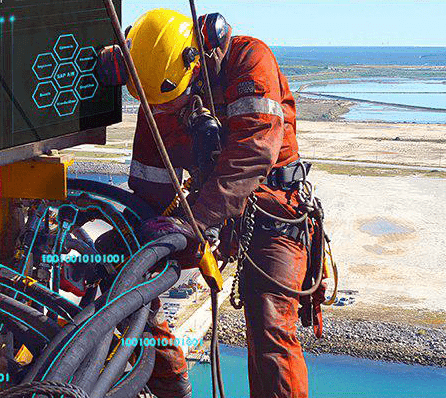 Oil and Gas Asset Data Management
Harness the technology advancements and incorporate the Industry 4.0 into your Oil&Gas business
More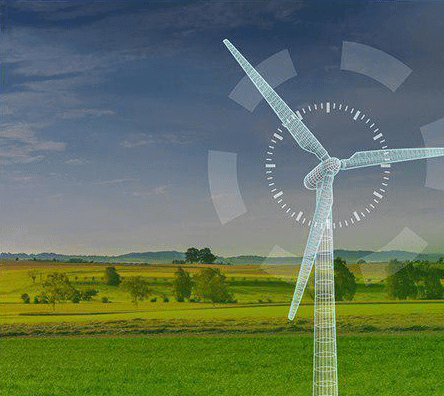 Windpower Competency Center
Opening the door of Industry 4.0 possibilities
More
We are ready to help!
Request consultation, ask a question or share your feedback. Just get in touch!