SAP Development Services
Cost-effective SAP application development at your fingertips
The demand for reliable record systems and flexible mobile solutions is increasing by leaps and bounds. While being one of the most advanced and universal ERP solutions on the market, SAP still lacks adjustability. It becomes apparent when, having invested in an SAP solution, companies find it impossible to automate some of their management processes. Moreover, as the vast majority of information is nowadays being managed using mobile devices, customers find it impossible to utilize or adjust SAP to frequently used machinery. This leads to inconsistent usage of additional applications, depriving the company of a comprehensive information management source.
We have become SAP PartnerEdge Build partners to solve this problem and provide custom SAP ABAP programs and reports as well as build applications in Web IDE, ABAP, Fiori, SAP UI5, Mobile.
SAP ABAP Program & Report Development Services
Custom development of Reports, Transactions, Enhancements:
ABAP Dictionary,

Function modules

Object Oriented ABAP (OO-ABAP),

Business Add-Ins (

BADI),

User Exits and Customer Exits

Business Transaction Event (BTE)

Others
Integration with SAP and Legacy systems using adapters and interface technologies:
XI protocol,

Representational State Transfer (REST),

Service-Oriented Architecture Protocol (SOAP)

Business Application Programming Interfaces (BAPIs)

Intermediate Documents (IDoc),

Remote Function Call (RFC),

Others
SAP Web Development & Build Services
SAP Suite is a pivoting point of evolving technical innovations and now includes highly helpful systems that can facilitate the product creation process. In the drive to make all production and management processes cloud-based, SAP's tools like WEB IDE and Fiori make it possible for companies to implement this digital approach and do away with time-consuming on-premise services.
Powered by SAP UI5, application development provides pleasant and interactive user experience. Not only does this accelerate the production process, but it also helps reduce costs and avoid work disruption during implementation. To provide top-notch services, at Keel Solution we always incorporate evolving technology trends into our service framework. We have a proven track record of providing the services on SAP cloud platform on the basis of SAP IDE such as:
Custom SAP Fiori implementation and development

Custom SAP Mobile Services

SAPUI5 application development

ABAP back-end customization

ABAP Web Services
To swiftly address growing user expectations and increase development efficiency, we work in SAP Web IDE, which is one of the cloud-based environments on the SAP Cloud Platform that allow for quick delivery of web-based applications. Designed to be used as a ground for SAP Fiori and SAP UI5 application development, it enables real-time team collaboration, application prototyping, development, testing, and deployment. Its solid workbench environment incorporates multiple templates, code editors and wizards which make its interface understandable to many users.
Adjacent to SAP Fiori, SAP Cloud Platform Mobile Services is used by our team to promptly create mobile versions of your applications. As a result, you are able to access, distribute and use your Fiori application on any device regardless of the operating system, be it iOS, Android or Windows.
Our highly skilled team of SAP functional developers can readily deliver well-customized approaches to make the end-user interaction with the system as effective and comfortable as possible. By addressing such simple and seemingly basic needs as user experience, the whole company will be able to access the data from one source and thus, make it easier for the company management to make more informed decisions and cut development costs.
Read more in our service specification: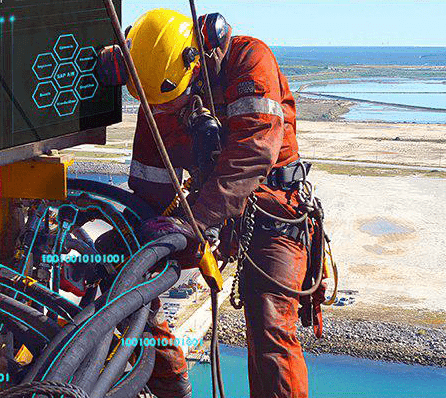 Oil and Gas Asset Data Management
Harness the technology advancements and incorporate the Industry 4.0 into your Oil&Gas business
More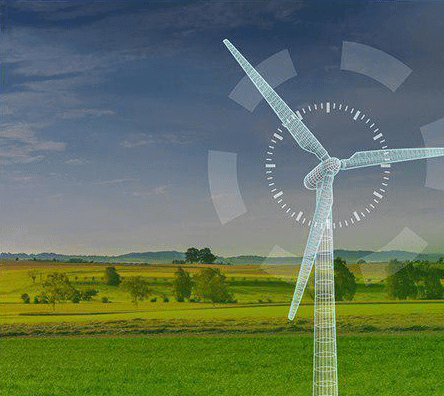 Windpower Competency Center
Opening the door of Industry 4.0 possibilities
More
We are ready to help!
Request consultation, ask a question or share your feedback. Just get in touch!