Maintenance Strategies
The fundamental objective of a maintenance management strategy is to achieve the optimum balance between equipment performance, availability, reliability and the maintenance cost
A combination of different maintenance strategies is a foundation of a comprehensive plant protection. As a rule, preventative and predictive maintenance are required interchangeably for the best machine functioning. However, as any equipment gets worn out, expected overhaul shutdowns are inevitable. Being prepared for them weans you off of the hassle of identifying the root of the problem and searching for materials. We provide such maintenance strategies:
Equipment-Specific Maintenance Strategies (ESMS)
We have successfully developed equipment-specific and equipment-class maintenance strategies for 4 Drillships, 5 Jack up's, and 1 Onshore oil production facility.
The main goal of Equipment Specific Maintenance Strategy (ESMS) is to increase the life cycle of the equipment and ensure its functioning in a design-required manner with a minimum number of interruptions to its operations and downtime occurrences. Such an approach brings about better working-hours management and reduction of the equipment operating costs. ESMS also results in an improved health and safety culture through reduction of the equipment malfunctioning environmental impact.
When providing Equipment Specific Maintenance services, we take into account the equipment/system criticality and specificity of use, which include the functional requirements complying with the regulatory law as well as equipment performance standards, class, operating conditions and placement.
Our Equipment Specific Maintenance Strategies (ESMS) can utilize one of the following maintenance programs or encompass their combinations:
Reliability centered maintenance program (RCM)

Risk-based maintenance program (RBM)

Predictive maintenance program (PDm)

Condition based maintenance program (CBM)

Preventive maintenance program (PM)

Run to failure (RTF)
ESMS can also include:
International regulations requirements

Statutory requirements for the specific area of operation

HSE case performance standards assurance and verification activities
Depending on the operational environment, we adjust the scope and content of the maintenance strategy. For example, equipment operating under the conditions of increased humidity, temperatures or dustiness must be taken into account when developing the maintenance approach.
Based on the usage category and the maintenance strategy chosen, we identify the equipment needs and the critical spares that should be in stock, in such a way optimizing your service expenses.
Equipment class Maintenance Strategy (ECMS)
ECMS is an equipment service strategy that is based upon meeting the required aspects of maintenance according to the predefined equipment class, be it ISO 14224, eCl@ss or any other classification standard. This strategy can be applied to any equipment class regardless the manufacturer.
During ECMS creation, we rely on the industrial-maintenance best practices that are based on the experience of technical workers, manufacturer recommendations and information about the necessity of certain components' replacement according to the breakdown statistics.
Non-Destructive Testing (NDT) Maintenance Services
Being one of the most effective ways to predict machine lifetime and reliability without causing damage to it, non-destructive testing has become a profitable process, leading the plant functioning throughout its entire lifetime. We have extensive experience and knowledge in providing all-in NDT solutions, including plant maintenance, scheduled overhaul inspection, support with production, quality control and compliance with necessary standards and regulations.
Risk-Based Maintenance (RBM) Services
Risk-Based Maintenance implies focusing maintenance resources on the most hazardous or economically beneficial assets while diverting attention from those that don't require as much monitoring.
Prior to modeling the maintenance plan, we perform a Risk Assessment which then serves as a basis for maintenance planning. As a result, such distribution of time and workforce is conducive to time and money saving.
We strive to provide our clients with world-class services in planning maintenance strategies and our team has the requisite experience to tackle any arising problem.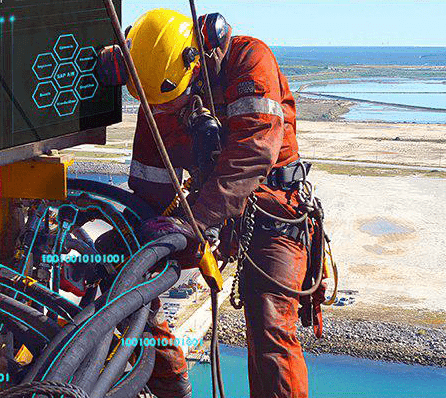 Oil and Gas Asset Data Management
Harness the technology advancements and incorporate the Industry 4.0 into your Oil&Gas business
More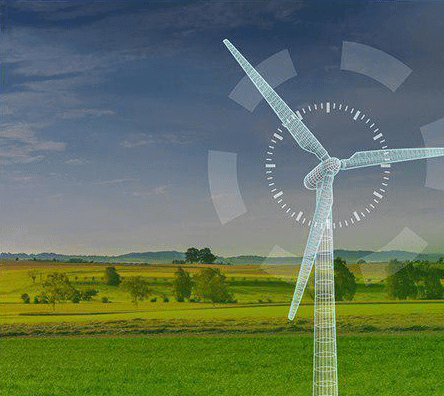 Windpower Competency Center
Opening the door of Industry 4.0 possibilities
More
We are ready to help!
Request consultation, ask a question or share your feedback. Just get in touch!