Risk-Based Inspection (RBI) Services
Safety is a prerequisite of uninterrupted performance of your assets and your business regulatory compliance
Risk-Based Inspection (RBI) is a critical part of operational maintenance particularly in the Oil & Gas industry. It prevents equipment from unexpected degradation, in such a way avoiding unplanned shutdowns and eradicating risks of environmental hazards.
Business Benefits:
Optimized inspection and maintenance value (reduced cost);
Optimized and extended inspection intervals;
Reduced inspection scope;
Reduced non-productive time;
Increased equipment availability.
The initial and all subsequent RBIs share the same steps to successfully complete risk assessment:
During the RBI management process, we make sure that all data is stored and can be re-used in the next assessments. Therefore, we follow these steps:
Data collection and evaluation
As per API 580 and API 581 methodology, the amount of required data is overwhelming and includes but is not limited to:
Design and construction documents;
Inspection and maintenance data;
Operating and process technology data;
HAZAN and HAZID studies;
Management of change (MOC) records;
Equipment material selection data and cost and project engineering records.
Even though the data required for different types of risk assessment is similar, it varies depending on the precision of assessment. It also does not imply that the results will be completely different.
Using advanced tools and techniques, we prepare comprehensive data collection from all your data sources, e.g. project design documentation, processes documentation, financial data and maintenance, and inspection records from digitalized and paperback versions, etc. We ensure that the initial and all subsequent RBI assessments take as little time as possible.
Corrosion loops and damage mechanisms identification and review
Identification of how equipment is being damaged by different factors is a vital step during RBI assessment.
Keel engineers have extensive experience in identification of damage mechanisms for both static pieces of equipment and piping. We write precisely specific corrosion loop descriptions to clearly show how equipment is degrading. As a result of the analysis, we produce a preсise drawing with all detected corrosion loops and damage for the each relevant system.
Risk assessment
We can use qualitative, quantitative and semi-qualitative approaches, depending on an asset condition and its operating environment. Our engineers choose the most appropriate approach to every system and asset.

For severely damaged pieces of equipment, Keel engineers can perform fitness-for-service assessment as per relevant industry standards to define whether equipment is suitable for further operation. We calculate the remaining equipment life and risk of operating this asset.
As a result of the assessment, we establish the likelihood of the potential risks based on the Probability of Failure (POF) and the Consequence of Failure (COF). The POF data is received from one or a combination of several damage mechanisms.
Integrated Operating Windows
Having Integrated Operating Windows (IOWs) in place is beneficial for risk assessment as it shows all the conditions, limits and other variables that could violate equipment integrity.
We make sure that IOW is available, all variables are updated and equipment operates within defined limits. If during the previous risk assessment IOW was not created, our engineers develop it from scratch.
Optimal inspection program, Mitigation actions, Operating procedures
Based on the risks identified during the risk assessment, our engineers create an optimal inspection plan for each asset containing only appropriate scope and interval of inspections to meet ALARP level.
If the inspection program from the previous risk assessments is available, our engineers will review it, determine its effectiveness and the necessity of further inspections. If necessary, Keel engineers will make appropriate amendments to meet the ALARP level which will result in more economical asset operation.
Nevertheless, inspections may not always be an efficient or cost-effective way to mitigate the risk. The other approaches to risk mitigation are but not limited to:
Changes to the system engineering design;
Process modification;
Addition of protective coating and insulation;
Evaluation of equipment flaws and determination of its serviceability via Fitness for Service assessment;
Implementation and update of emergency operation procedures.
Inspection program in CMMS
As all modern assets utilize EAM/CMMS software, it is obligatory to have the Risk-Based Inspection program implemented, integrated and in-line with your current piping inspection, pressure vessel inspection and other planned maintenance activities.
In order to integrate and implement inspection program, we perform all necessary steps, including:
Asset register creation/update;
Task list creation and update;
Plant maintenance scheduling;
Document management.
Keel Solution engineers have extensive experience in maintenance optimization and scheduling. We make sure that your Non-intrusive Inspections (NIIs) are performed together with other activities and due dates are properly distributed in order to smooth the workload on the operating personnel.
Unlike NII, all other inspections that require equipment or plant shutdown are grouped into concentrated inspection campaigns (CIC) in order to reduce the equipment or plant idle time.
Keel Solution RBI Services
From initial data collection to scheduling and aiding in the integrity of major equipment, we do it all, and our solutions provide complete, end-to-end service.
If you have not had an RBI in several years, chances are that your equipment, workers, and profits could be at risk – whether it's from something as simple as a broken hose that results in an oil spill, or a cascading failure that could pose a risk to your personnel and your entire installation and company.
Get in touch with Keel Solution and we'll help you with your RBI, as well as a comprehensive and complete service plan that will keep your rig or ship performing perfectly for years to come.
Read more in our service specification
Risk-Based Inspection service specification:
In addition to RBI services, we also provide FFS assessment: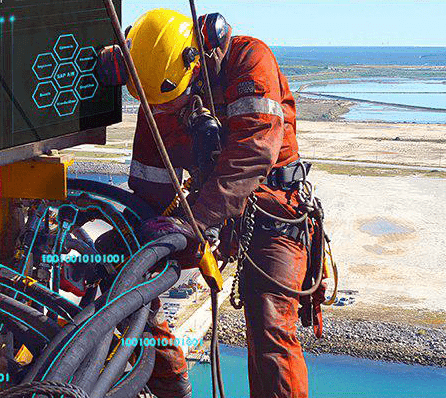 Oil and Gas Asset Data Management
Harness the technology advancements and incorporate the Industry 4.0 into your Oil&Gas business
More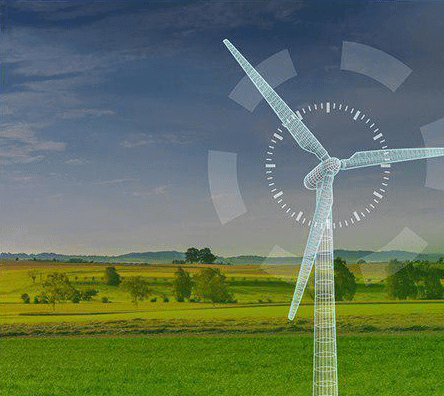 Windpower Competency Center
Opening the door of Industry 4.0 possibilities
More
We are ready to help!
Request consultation, ask a question or share your feedback. Just get in touch!