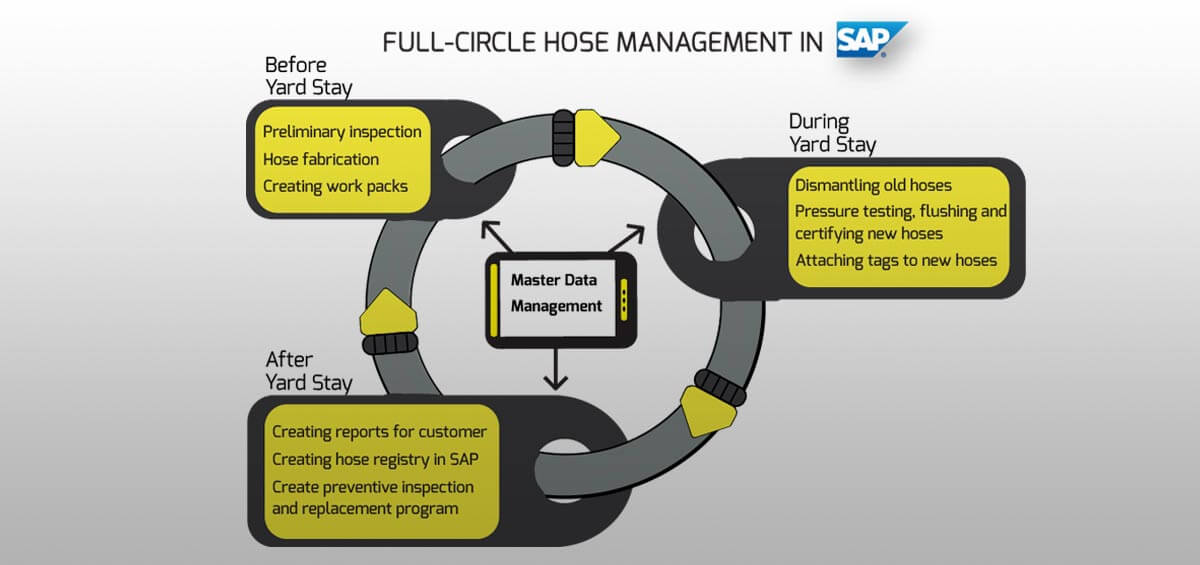 Keel won the Maersk Drilling tender to perform the Hose Management project on the semi-submersible, Maersk Deliverer. The project includes on-site inspection, registration and tagging of all Flexible Hose Assemblies (FHAs), including fabrication and replacement of all defect FHAs during the rig's 5-years yard stay in South Africa. The project also includes the creation of a hose registry and a hose management system in SAP, containing all data regarding flexible hoses and setup of the maintenance in SAP.
Keel executed a similar project on the sister rig, Maersk Discoverer, during the summer of 2014 during a yard stay in Palermo, Italy.
The project will be conducted using our new full-circle services concept that covers the entire process from the initial inspection and prefabrication of hoses (together with subcontractors) before the yard stay – to when the data has been delivered in the customer's maintenance system (SAP).