Attending SAP TechEd Barcelona 2017
21 November, 2017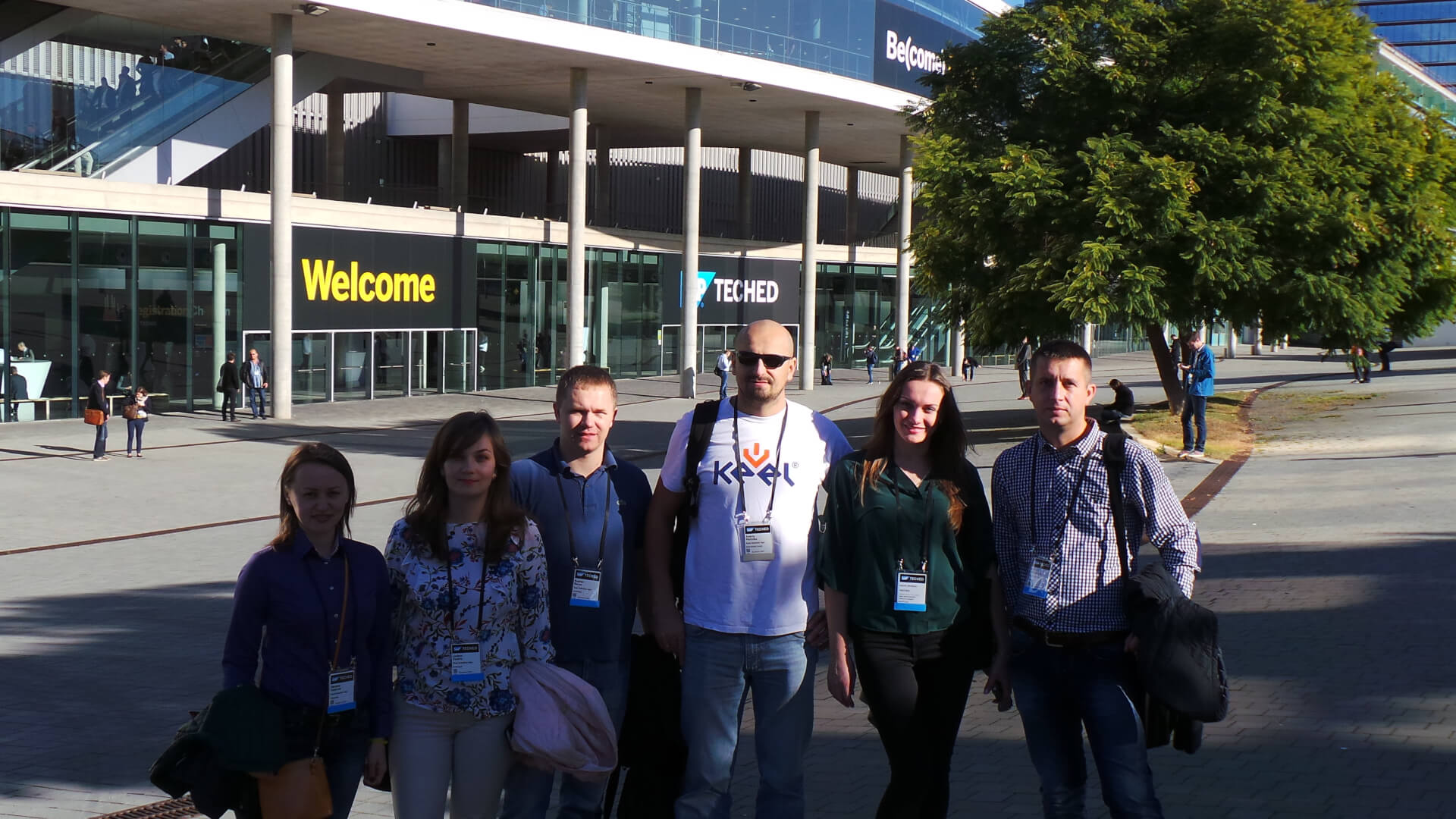 From November 14-16, Keel Solution attended the SAP TechEd Conference in Barcelona, Spain. The conference gave useful and interesting insights into the latest key SAP technologies, platforms and tools such as SAP Leonardo, SAP HANA, SAPUI5, SAP Web IDE, SAP Fiori launchpad, etc. and how these new initiatives and technologies can interact together.
Keynote Speaker
The Conference started with the Keynote speech by Björn Goerke, Chief Technology Officer and President, SAP Cloud Platform.
In his keynote, Björn Goerke, Chief Technology Officer and President, SAP Cloud Platform, used the voyages of the USS Enterprise of Star Trek television series fame as a metaphor for every company's digital journey, taking the audience through a full-on spectacle of dynamic innovation spotlighting machine learning, blockchain, digital assistants, neural networks, IoT and digital core.
Data Fuels Intelligence
Calling data the fuel for the intelligent enterprise, Goerke announced the upcoming release of the SAP Data Hub developer edition to provide orchestration on top of and integrated with SAP HANA and third party systems. He invited Chekov (character name in the Star Trek series)  on stage to demonstrate how developers can build a bridge between central workloads and decentralized data, and define data workflow.
"With SAP Hana, SAP Vora and the SAP Data Hub, every business can establish a consistent, trustworthy data foundation, and building on that foundation, our analytical tools use machine learning and advanced algorithms to look for hidden relationships within the data stored in your environment," said Goerke. "These innovations go beyond human bias help you choose the best course of action based on all that information."
Digital Core
The Digital Core is a vital concept that needs to be understood and taken seriously by companies who want to retain their competitiveness and allow these same companies to leverage the new technologies introduced by SAP. The Barcelona 2017 TechEd, just emphasized this even more, the understanding of the company's digital core is paramount in "today's" future competitive environment, where the companies that will survive are the most disruptive ones and those who have implemented processes and technology that supports this disruptiveness.
The digital economy is real and it is here to stay. Businesses that aim to survive and thrive in the digital economy will need to become a technology business that provides a digital experience to their customers, partners, stakeholders and employees. In order for these organizations to become technology businesses they must reimagine their business based on real-time insights.
Companies can overcome complexity and drive business innovation with a digital core. A digital core empowers companies with real-time visibility into all mission critical business processes and processes around customers, suppliers, workforce, Big Data and the Internet of Things. This integrated system enables business leaders to predict, simulate, plan and even anticipate future business outcomes in the digital economy.
Above mentioned keynote topics should be taken into consideration when working with existing R3 to S/4 transformation projects, as well as to serve as input when introducing new technologies in an already well working SAP environment.
Tech. Sessions
During the educational sessions, our team focused on attending the  sessions explaining the SAP S/4HANA Cloud integration methods and scenarios with other SAP solutions. Also sessions within the machine learning, blockchain, digital assistant, neural networks, IoT and digital twins were of high priority. Especially the SAP Leonardo program sessions sparked the team's interest. Also very useful knowledge was obtained regarding the New Mobile Development Kit: SAP Enterprise App Modeler, which allows to quickly build – not code – mobile apps in SAP Web IDE and distribute it to users.
The overview of the unique strengths of SAP Cloud Platform in the platform-as-a-service market was very informative and thanks to these new opportunities, it will enable SAP customers to easily and rapidly develop and deploy apps while ensuring high quality and low downtime for business-critical apps in an enterprise production environment.
The team has with enthusiasm embraced these new insights into SAP's new technologies, and are eager to set up the test environment and systems to further enhance our knowledge, so we can continue providing our customers with the best solutions and consultancy within SAP and Asset Data Management.
All in all, an exciting visit to Barcelona and SAP TechEd 2017 where SAP displayed that they can provide the necessary building blocks for the 21st century companies that want to survive the challenges of digitization and disruption. The winners of the future are the companies that embrace and understand that digitization, collaboration and disruption are important topics to address. The key for future champions are to become a technology business that provides a digital experience to their customers, partners, stakeholders and employees. SAP can deliver on that note, however technology is not changing anything by itself, processes and organization must also follow suit here.
Nadia Hromiak, SAP Application Management Manager
Andriy Pletinka, MDM Unit Manager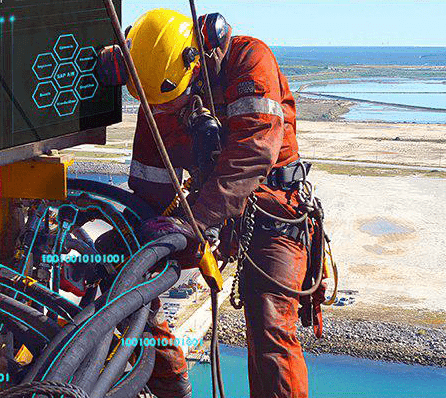 Oil and Gas Asset Data Management
Harness the technology advancements and incorporate the Industry 4.0 into your Oil&Gas business
More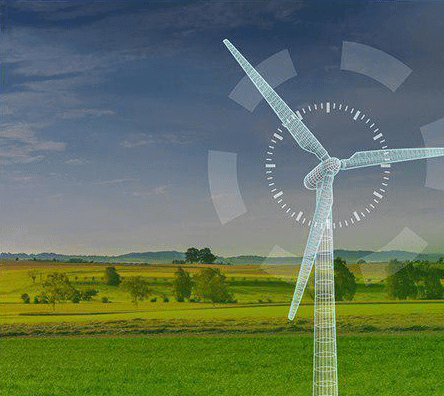 Windpower Competency Center
Opening the door of Industry 4.0 possibilities
More
We are ready to help!
Request consultation, ask a question or share your feedback. Just get in touch!